The Narrat Jam 2 has just started
Published on July 01, 2023
Narrat Jam 2
The #NarratJam 2 has just started. You can view the jam on itch.io.
The jam will list for the entire month of July so you have time to make your game.
Any games are welcome, even small demos, prototypes or unfinished work in progress. Feel free to use this jam as an opportunity to try out narrat or test new ideas.
The theme has been announced on the forums if you want more info. It's optional, but might help give you inspiration. There are also lots of optional diversifiers to help you get creative.
Games will be showcased on narrat.games
Finally, games from Narrat Jam 2 will be showcased on narrat.games, the new website documenting narrat games.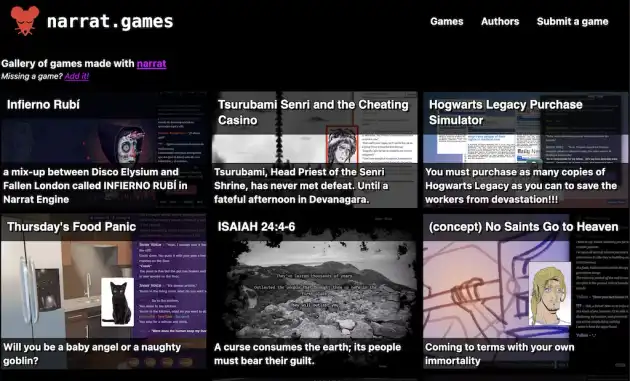 If you want your game to be showcased, please submit it via this form when you're ready. If not, at the end of the jam I will try to find all the games myself and add them to the website.
---